Casting Gold, 4 min digital video, 2013

Casting Gold is a film made during a student exhibition at Edinburgh College of Art in 2013. A Gold Mirror was installed for the duration of the exhibition, through which footage was filmed of staff and students installing and viewing their work, and moving through the space. The golden lens of the mirror lends an implied value to the image and obscures the precise time period of recording. Handmade from golden craft paper and a picture clip frame, the mirror also acts as a cheap quotation from the surrounding architecture of ECA's Main Building.

The catalyst for the project was being chastised for spilling white paint on the floor of my studio space whilst in the 3rd year of the Painting Course. The studio was a very grand space with high ceilings and gold leaf mouldings, though the floor was covered with small drops of paint built up over years. It turned out that these drops were of historical significance as this used to be the Principal's studio, and therefore the floor should be preserved in its current condition. I began to think about the conflicting interests of conservation and preservation of historical narrative and the facilitation of a space for creative production and learning. This is the work which emerged from that time thinking and making in studio E14.


Gold Mirror, installed at Edinburgh College of Art, 2013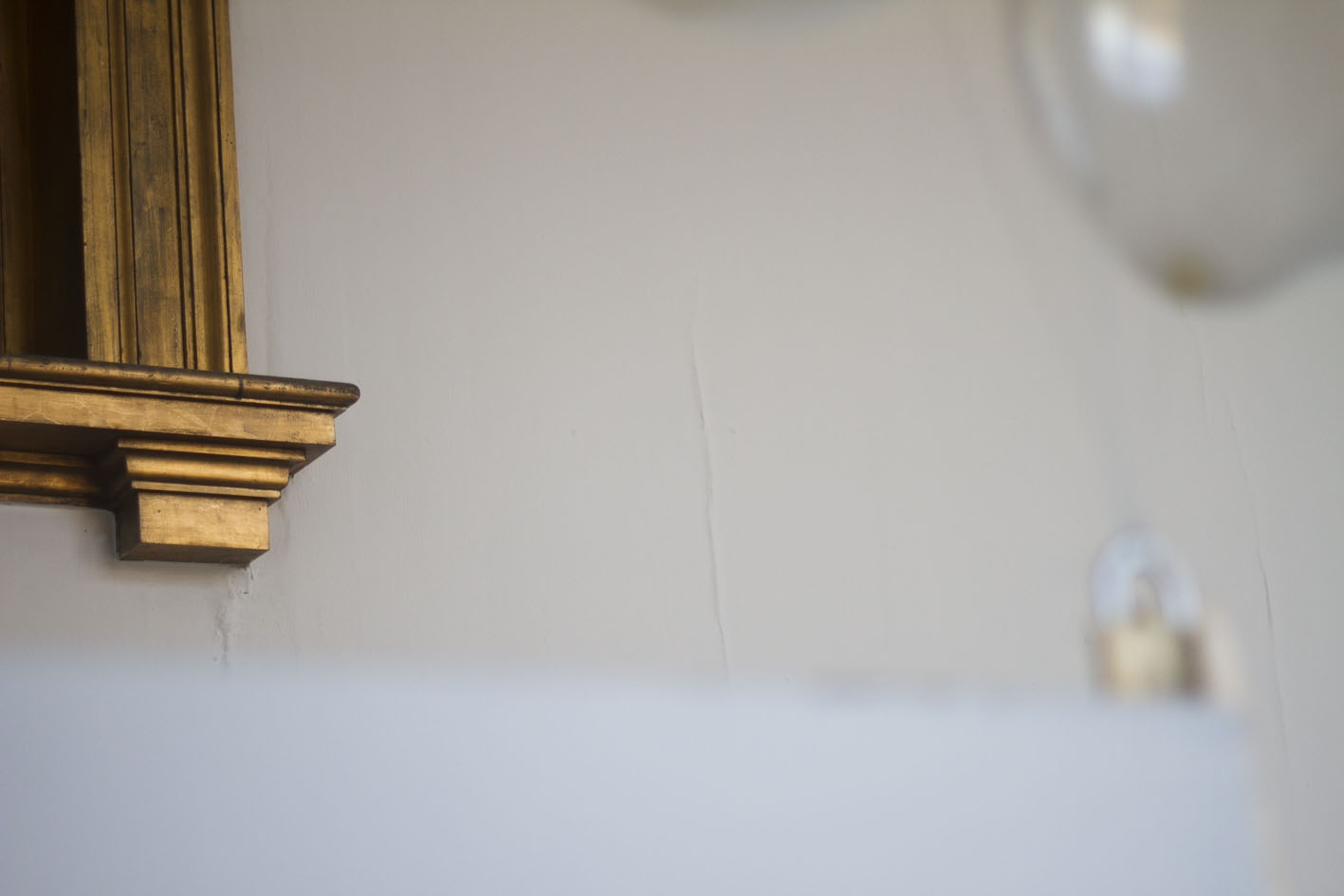 Research Photographs, Studio E14, 2013